Types of driver's license in California
There are different types of driver's license in California but all of them work as an official document valid for driving on the roads. Whichever you choose, its use is mandatory.
The law establishes that all drivers residing in California must have the document and those who move to this state have 10 days to carry out the procedures corresponding to the change of license.
If you do not have it, you risk being arrested, receiving a ticket for not having a license in California or, in the worst case, losing the right to drive.
So that none of this happens to you, in this article we will tell you what the different types of license are in California, so you can choose the one that suits you best.
Types of driver's license in California
In California there are two categories of licenses: commercial and non-commercial . Other types of driver's licenses are derived from these.
Below we detail all the types of driver's license in California.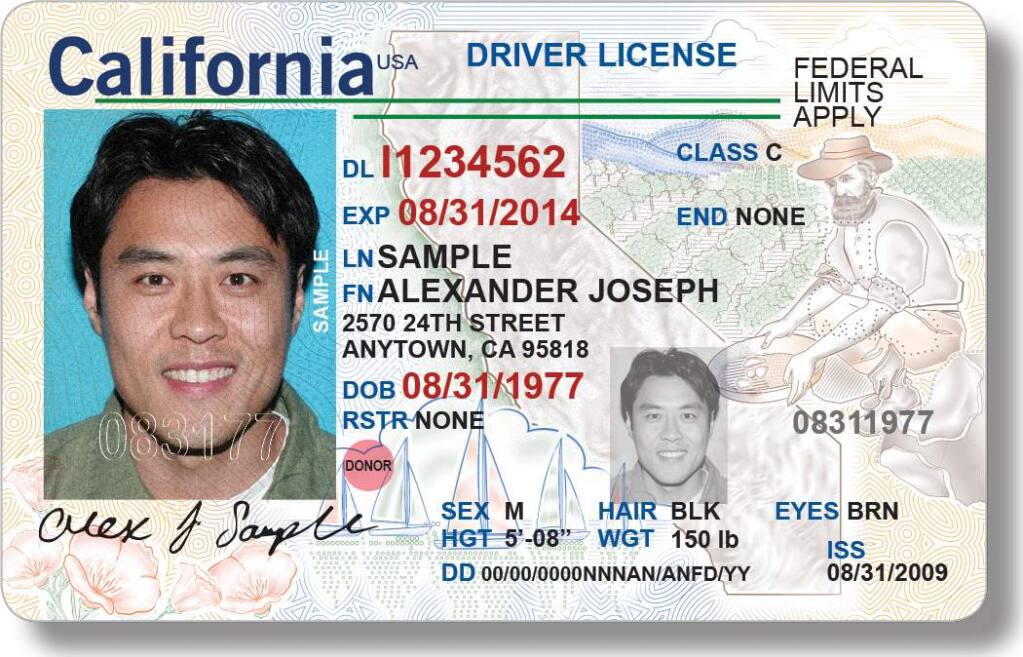 Read also: Lemon Law in California : Easy Guide
---
Non-Commercial Driver's Licenses in California
The non-commercial license is issued for private use . To obtain it, applicants must meet several requirements, including personal documents, passing theoretical and practical exams, and a vision test.
Please note that there are different categories of non-commercial licenses:
Basic Class C Driver's License
This is the most widely used license in the entire state of California. In fact, it is the one that they grant to most of the vehicles that circulate on the streets.
Now, if you are wondering what type of vehicle can be driven with the type C license? Here are the characteristics as dictated by law:
Two-axle cars up to 26,000 lbs.
Three-axle cars up to 6,000 pounds.
Vehicles for residential use such as mobile homes up to 40 feet in length.
Van type cars to transport up to 15 people.
Motorcycles.
Licenses for trailers or 5-wheelers (Class A)
This type of license is for driving a vehicle weighing more than 15,000 pounds or a trailer weighing more than 10,000 pounds .
Driver's license for motorhome (Class B)
For those wondering, what vehicles can I drive with a type B license? California law indicates that this document authorizes the driving of mobile homes over 40 to 45 feet .
Driver's license for motorcycles
Motorcycle driving licenses are classified into two. The first is the M1, it is used to handle two-wheeled motorcycles.
The second is the class M2 license, designed to drive any vehicle with an attached motor, such as a motorized bicycle or moped.
Driver's licenses and permits for minors in California
In the United States, young people can drive before they reach the legal age of majority. For this, there are provisional licenses for minors.
Driving licenses for children under 18 years of age
From the age of 15 and a half, young people can apply for a driving instruction permit.
As part of the process, the interested party must complete a driver education program authorized by their parents or legal representatives.
Once the driving test is passed, the authorities will issue a provisional voucher that allows the young person to drive on state roads under certain restrictions.
Driver's license for minors
Starting at age 16, youth can begin the process to apply for a provisional driver's license .
The interested party must demonstrate that he has skill behind the wheel and a driving experience of more than 50 hours.
Additionally, he must pass a theoretical and practical exam that will measure his knowledge of driving and roads.
Once you obtain the credential, the young driver must comply with several regulations, two of the most important are:
the prohibition of transporting passengers under 20 years of age inside the vehicle and the impediment of driving between 11:00 p.m. and 5:00 a.m. A.M
Some exceptions apply in medical, educational and employment cases, or if the youth is emancipated and can prove it with court documents and insurance certifications.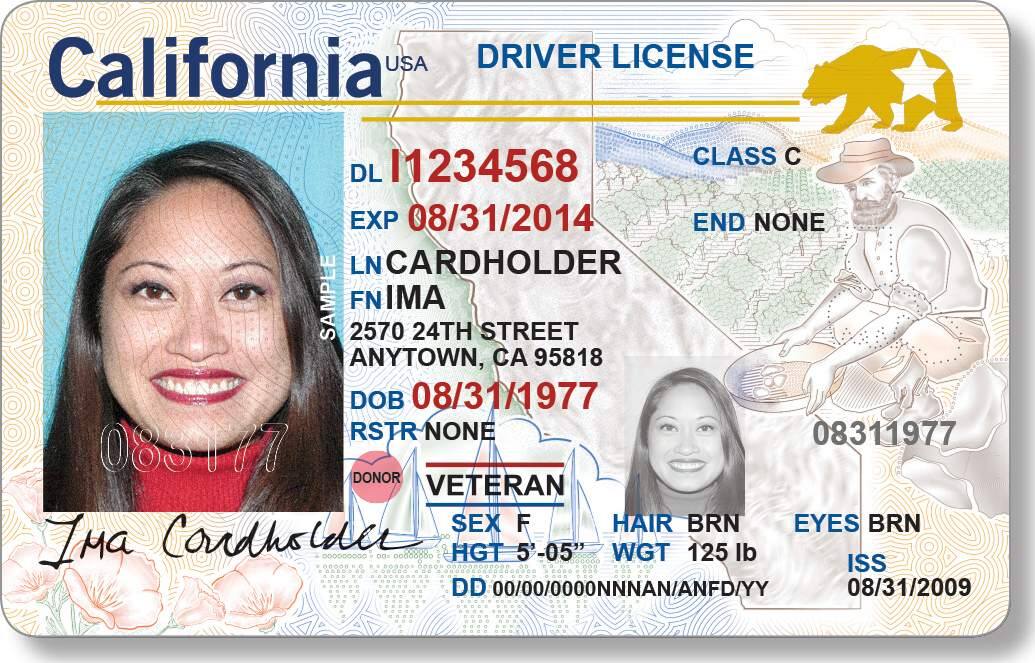 Read also: How to donate a car : Easy Guide
---
Motorcycle driving license for minors
Those under the age of 21 can also apply for a motorcycle license. In this case, they must initiate a credential application process at the Department of Motor Vehicles ( DMV ).
California license for undocumented
There are many people interested in knowing if there is a California license for undocumented immigrants . Yes, this document exists.
Precisely, California is one of the states that give licenses to the undocumented .
Since January 1, 2015, the AB 60 driver's license is available, a driver's license for undocumented immigrants that you can request if you still do not have your papers in order.
This document is issued to individuals who cannot prove lawful presence in the United States , but have satisfactory proof of California residency.
It is important to note that under California state law, local police are not authorized to request immigration status papers from drivers.
If it happens, the law protects people to refuse to present documents about their immigration status.
California Restricted License Exceptions
Some types of driver's licenses in California restrict the ability to drive at certain times, as is the case with licenses for minors.
However, the California Department of Motor Vehicles agrees that drivers violate the restrictions only in emergency situations, medical cases, or school activities .
Here are the exceptions to the rule:
For health. In the event that your license has time restrictions and you need to go to medical appointments or treatments;
the doctor can approve an authorization for you to travel without problems by vehicle. By showing this document to the authorities you will avoid sanctions, traffic fines or arrests.
For academic reasons. If your license has time or free traffic restrictions and you need to go to a school activity;
you can drive with an authorization signed and stamped by the highest authority of the school or a member of the board of directors.
The letter must specify the schedule and duration of the activity.
Due to family situation. If you have a special family situation where you must travel in the vehicle at times that are not allowed,
you can drive with a statement signed by one of your parents or legal representatives.
For emancipation of minors. In the United States, minors have the right to emancipate themselves, which allows them to drive without restrictions;
They only need to carry the provisional driver's license and a copy of their SR-1P or SR 22 emancipation document.
Business Licenses in California CDL
Commercial use licenses (also known as CDL licenses ) are the same in every state in the country , including California.
These licenses are governed by more stringent laws, such as requiring the driver to have a medical exam.
Unlike the non-commercial ones, these licenses are focused on the freight transport industry or for business use.
There are three types of business licenses in California: A, B, and C.
Business License A. For combination vehicles with a gross vehicle weight of 26,001 lbs. and a trailer weight greater than 10,000 lbs.
Business License B. The class B license (CDL) is designed for individual vehicles over 26,000 pounds that can tow another vehicle that does not exceed 10,000 pounds gross weight.
Also for 3-axle vehicles weighing more than 6,000 pounds.
Commercial License C. Created for vehicles with the following endorsements: Tank Vehicle (TV), Vehicle Containing Hazardous Materials (HazMat), and Vehicles Carrying Passengers (PV).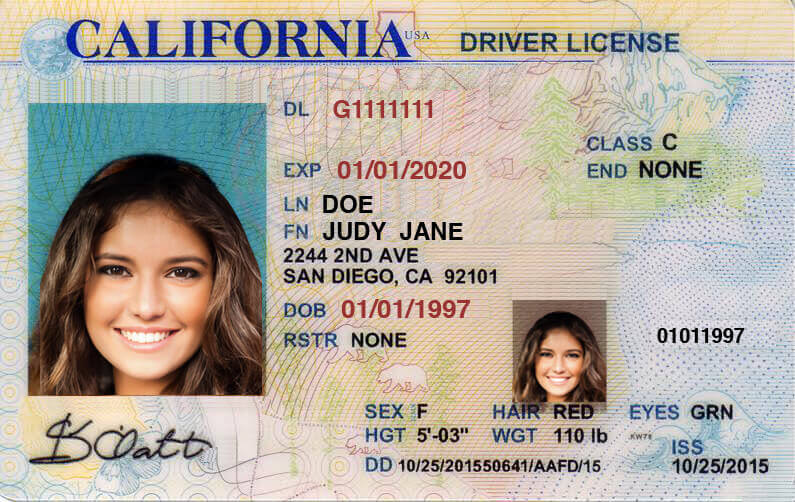 Read also: How to insure your car in Quebec
---
Certifications and endorsements added to business license
The Department of Motor Vehicles may grant additional certifications or endorsements to a commercial driver's license.
To do this, drivers from applicant companies must first pass additional assessments to demonstrate that they have full knowledge of transporting special materials or driving in specific work situations.
Some certifications are aimed at ambulances (AMB), school buses (SCH), trucks for tow trucks (TTD), transportation for agricultural work (F/L), radioactive material (RM), among others.
When does REAL ID go into effect in California?
As of May 3, 2023 all United States commercial or non-commercial licenses will be required to adhere to Real ID licenses .
This new measure will be mandatory to travel on domestic flights and to enter federal facilities or military bases.
In the case of California, the Real ID identification differs from the others by containing a grizzly bear and a star in the upper right part of the document.
Unfortunately, undocumented people with an AB 60 license will not be able to obtain a Real ID.