Jobs
Vehicle Drivers At Leitung Gate Limited
Leitung Gate Limited is currently looking for a vehicle drivers for immediate employment. Interested persons are expected to apply. Kindly go through the full details of this position below.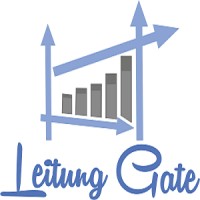 Job Title: Vehicle Drivers
Location: Lekki, Lagos Island, Ibeju, Marina – Lagos
Employment Type: Full-time
Job Summary
To operate EKEDC vehicle to provide support for the day-to-day business operations.
Responsibilities of vehicle drivers 
Drive EKEDC vehicles to pick or/and drop employees.
Performs minor repairs, arranges for regular maintenance and ensures that EKEDC vehicle is kept clean and in good running condition at all times.
Perform preventive and regular maintenance on EKEDC vehicle.
Report any case of accident, injury or damage of EKEDC vehicles to the supervisor or manager.
Keep all records, including receipts for EKEDC vehicle maintenance.
Keep up a travel log to record areas traveled to, travel time, and work hours.
Carry out routine checks on EKEDC vehicles and ensure they are in good condition.
Record the time when he took the vehicle, where he took the vehicle and when was it returned to the facility.
See Also:
Qualifications and Requirements of Drivers 
Educational Qualification:
SSCE / GCE / NABTEB
Possession of valid and up-to-date driver's license/LASRI is required.
Candidates that resides around IBEJU, LEKKI, MARINA, ISLAND should apply.
Desired Experience:
At least 3 years experience of professional driving in Industry that maintain high safety standard.
Competence Requirements:
Basic Knowledge of the working of various types of vehicles.
Basic knowledge of maintenance and repairs of vehicles
Proper understanding of the Nigeria Highway Code.
Proper understanding of the Company's Safety standard of driving.
Proficient in driving
Good interpersonal relationship
Salary
N95,000.00 / Month
Application Closing Date
18th July, 2022.