Tech
Wema Bank Code For Quick Airtime Recharge, Money Transfer And More
Wema Bank Plc, commonly known as Wema Bank, is a Nigerian commercial bank. It is licensed by the Central Bank of Nigeria; the regulator of the nation's banking sector.
As of 2019, Wema bank operates the largest digital banking system in Nigeria, ALAT By Wema, which is fully in use in all of the nation's thirty seven states and territory.
Wema Bank Plc has launch a USSD code service which allow her customers to purchase airtime directly from his/her Wema bank account, funds transfer, balance inquiry, change pin all without needing internet connection.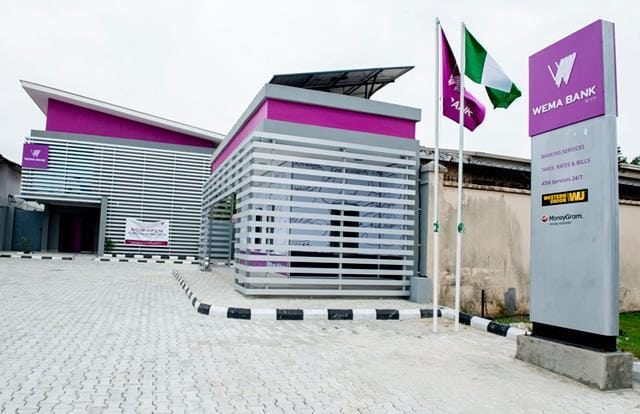 Read also:
Unity Bank USSD Code Banking For Airtime Recharge And Transfer Without Internet
Sterling bank USSD Code for Transfer and Airtime Recharge
How To Check Your Stanbic IBTC Pension Account Balance From Your Mobile Phone\
Polaris Bank USSD Code to Transfer money to any Bank in Nigeria without Internet.
Polaris Bank USSD Code to Recharge Airtime Directly From Polaris Bank Account without internet
---
The service is open to all  Wema customers with a valid phone number registered with the Bank.
NOTE: First time users of Wema Bank Airtime purchase or money transfer code will be required to enter their account number and create a 4 digit PIN which will be required to validate all transactions.
If these codes do not work on your device, you may need to visit the bank branch to update your records / Phone number on file.
Code to Buy Airtime from Wema Bank
Airtime purchase directly from ones bank account without the need for internet or mobile app may not seem as much to some people but it has lifted a lot of hassle and is just one of the many new service recently launched.
You can simply recharge your line or other numbers directly from Wema bank by dialing *945*phone Number*amount#
Recharge is completed in seconds. It is available in all devices and in all mobile networks Glo, MTN, 9Mobile and Airtel.
Wema Bank Code to Transfer Money
You can send Money from Wema Bank to any bank account in Nigeria from the comfort of your home by dialing the Wema transfer code Transfer Money: *945*Receivers account number*amount#
Transfers are instant and the recipient will be credited within a few minutes. Code to Check account balance
Use this code to view your Wema Bank Account balance at anytime: Balance Enquiry: *945*0#
View my Account Number
View Account Number: If you've forgotten your account number and need to see it, there's no need to call customer care.
Simply dial this code from the Phone you receive Wema Bank SMS alerts on to view your account number: *945*000#
Wema Bank Transfer / Recharge Limits
A daily transfer limit of 200,000 Naira applies but you can buy more airtime if you login to the Mobile App.
It is also possible to request for your USSD transfer limit to be increased from 200,000 to 500,000. Request this change from your mobile App or Wema Bank branch near you.
A daily recharge limit of 5,000 Naira applies but you can buy more airtime if you login to Wema Bank Mobile App.
Other Posts:
Keystone Bank Mobile Banking and Transfer code
Keystone Bank USSD Code to Transfer Money and Airtime Recharge Without Internet
Ecobank USSD Code to Transfer Money to any Bank in Nigeria