In Canada, health insurance helps to pay the cost of medical expenses incurred from illness or injury. It can also cover some everyday medical expenses such as dental, vision and prescriptions. On top of access to universal public health insurance through one's province or territory, one may obtain additional health insurance through one's employer, buy it independently or qualify for supplemental government-provided coverage.

Free health insurance coverage in Prince Edward Island
Each time you visit a medical institution or undertake medical treatment or testing at a publicly funded facility in the territory, you'll be required to produce a Prince Edward Island Health Card. If you do not have a binding card, you'll be billed for physician and hospital services.
The card is valid for 5 years from the issue date. It contains your 8-digit PHN (Personal Health Number) and personal information such as an address, gender, birth date, name, and the card's expiry date.
A renewed provincial health care card also contains your intention for tissue and organ donation and preferred language for health or medical services.
Nearly all residents of Prince Edward Island have access to the territory's government health care plan, Health PEI. The program pays for medical care on behalf of the Prince Edward Island Department of Health and Wellness.
As publicly funded health services, the benefits of Health PEI only cover essential medical treatments and hospital services. Residents that require additional care, treatment, or medical supplies beyond the scope of the provincial plan will be responsible for paying for expenses that are not part of the insurance plan.
Supplemental insurance from a group benefits plan can reduce out-of-pocket expenses.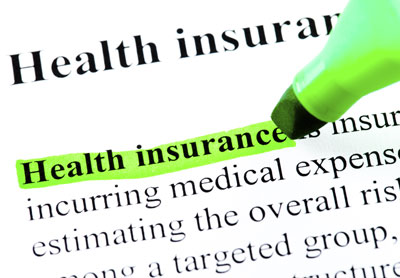 Applying for A Health Insurance Card
Applying for a Prince Edward Insurance Health Card is a seamless process. The card is issued to all residents. You're considered a resident of Prince Edward Island if;
You're in Canada legally, and
Prince Edward Island is the primary residence for not less than 6 months plus one day every year
You're not eligible for the card if you're a;
A visitor, transient, or tourist to Prince Edward Island
An inmate of the Federal Penitentiary
An international student that's unable to work off-campus
A member of the Canadian Armed Forces
A citizen qualified for particular services under other government programs like the Department of Veteran Affairs, Workers Compensation, or Interim Federal Health Program for Refugees
To apply for the Prince Edward Island Health Plan, you need to be present physically in Prince Edward Island.
Prince Edward Island Health Plan Coverage Details
The Prince Edward Island Health Card covers or caters to the cost of many medically necessary services. Some of the medical and hospital services that the card covers include;
Addiction services, drug programs, and mental health services
Long-term care, and palliative care
Home care services such as
Adult protection
Adult day programs
Dietician services
Occupational therapy to transform the home special gadgets that assist in daily living
Physiotherapy to assist residents to recover their independence and overall mobility and function
Home support with day-to-day living activities such as dressing and bathing
Most in-hospital and physician services such as;
Meals and accommodation provided at standard ward rate
Medically necessary nursing services
Therapies like physiotherapy and radiotherapy
Diagnostic processes like laboratory and x-ray procedures
Anesthetic facilities, regular surgical supplies, and operating room
Doctor-prescribed drugs and administered in the hospital
Primary care services (public health nursing, chronic disease management, and prevention, as well as dental public health services for kids)
Urgent medical conditions such as;
Tightness or discomfort in the chest
Abdominal pain
Unusual shortness of breath
Prolonged vomiting or diarrhea particularly in children
Prolonged and persistent dizziness or headaches
Injuries that need stitches or might involve a broken bone
If you aren't feeling well and can't wait for an appointment with a doctor or nurse practitioner, you can step into a walk-in clinic that provides non-urgent care after hours.
What Is and Isn't Covered under Prince Edward Island Health Plan
Generally, some examples of medical and hospital services not covered by the PEI Health Card include;
Most prescription drugs
Dental services (Regular dental services like examinations, cleanings, extractions, and fillings unless considered medically necessary and undertaken in a hospital)
Appliances such as crutches, artificial limbs, or hearing aids
Eye exams as well as eyewear such as contacts or glasses
Examinations by a 3rd party
The time you spend with a doctor when you're travelling
Cosmetic surgeries are not categorized as medical necessities
Services of professionals like naturopaths, physiotherapists, podiatrists, osteopaths, dentists, optometrists, dieticians, homoeopaths, acupressurists, audiologists, chiropractors, chiropodists, and acupuncturists
Medical appliances like hearing aids and artificial limbs
In general, ambulance services aren't covered. Nonetheless, they're subsidized for PEI residents in certain situations.
Benefits of Supplementing Public Health Care With Private Health Insurance
Though the Prince Edward Island government has some resources to help pay for its residents' medical expenses, it's not always enough. People who have severe financial difficulties, injuries, and chronic medical conditions may require treatments and supplies that the program will not cover.
Many people turn to their employer's group benefits to help manage health, dental, and vision care expenses. Group benefits plans are fully customizable, helping businesses select comprehensive insurance products to cover the costs of health, medical, and hospital services that provincial plans don't cover.
Extended health care benefits for group plans are an example of supplementary insurance. They make the business's benefits package more comprehensive as it covers the upfront costs for various services, including:
Also see:
Affordable and Quality Health Insurance in Alberta
Car Insurance in South Carolina
The Best Banks for Non-Residents in the US
The 10 UK Universities that Accepts the Most International Students 
5 Top Reasons for Refusal of Students Visa in the UK
Hospital service
Dental care
Optometry service
Ambulance transport
Prescription medication
Out-of-province medical.
Other benefits could include;
Getting the treatment you need, when and where you need it.
Affordability and cost-effectiveness.
Saving on unexpected expenses.
Not having to worry about how to pay for a large health care charge on top of your other expenses like car insurance premiums or mortgage payments.
What is the best way to find a cheap health insurance plan?
The first step in finding affordable health insurance in Canada is to understand exactly what your plan covers and how it works. Compare the benefits offered and what, if any, exclusions or limitations may apply.
Selecting a suitable plan can be an ordeal. Use our online health insurance comparison tool to save money. Quickly shop the best quotes in your province, compare details and get reliable information.
For more job updates and recommendations, visit mextechy.com.ng