Which car insurance to choose in the United States as a Foreigner
Before discussing insurance and its characteristics in detail , it is worth mentioning two or three essential points in terms of automobiles in the United States…
You should know that you cannot drive with your international license for more than a few months (the period varies from one State to another).
You must therefore retake your license in the State in which you reside or, if there is an equivalence with your license, as in Florida;
you must then pass an "administrative visit" (which goes very quickly) in an organization (DMV), on pain of being in violation and even considered by the American police as "unlicensed"!
You should also know that a car garage in the USA will never let you leave with your newly purchased car if you do not provide proof that you are a license holder and that you are well insured.
Read also: Buying a franchise in the United States: everything you need to know!
---
And, precisely on the insurer side, if you present a foreign license to a company, it refuses you any contract.
Moreover, as an expatriate and individual freshly arrived on American soil, you are considered by insurers as a young driver !
Even if you have 10 or 15 years of driving behind you, with thousands of kilometers on the clock and no accidents in your country of origin, the American State considers that you have no history and therefore that you are a beginner..
And unfortunately the status of young driver does not make it easy to obtain good insurance at an attractive price…
Auto insurance in the United States, how does it work?
Contrary to other insurances (housing for example), automobile insurance is obligatory in the majority of the American states. However, laws and requirements differ from state to state.
In other words, the minimum coverage required for auto insurance is not necessarily the same in California, Nebraska or Florida.
It is therefore important to obtain information from an insurer who knows the specifics of the State in which you reside.
It should tell you the minimum insurance you need for your car, which can serve as a basis for you to choose the guarantee that best suits your needs and your budget.
There are several types of auto insurance with different levels of coverage. However, for minimum coverage, American insurers generally offer four types of insurance.
– Liability for bodily injury caused to third parties (Bodily injury liability – BIL):
this insurance covers damage caused to persons, other than the insured driver or his passengers, and compensates them in the event of serious injury or permanent damage during an accident for which the insured is responsible.
It also covers the costs if the accident was caused by a driver other than the insured, but covered by the latter's policy. It can also pay the lawyer's fees in the event of legal proceedings.
– Liability for material damage caused to third parties ( Property damage liability – PDL): the insurance covers damage caused by the insured in the context of a car accident on the property of another person;
such as a house, a fence, a garage door or a bicycle, in the event that the insured is found liable.
– Protection against personal injuries (Personal injury protection – PIP): this insurance reimburses the insured, the members of his family or the occupants of the damaged vehicle for medical expenses
(ambulance, doctors, hospitalization, X-rays, medication, rehabilitation, prostheses , psychiatry, etc.), funeral expenses, lost wages or childcare costs.
All these costs are covered regardless of who is responsible for the accident. It also covers the insured if he is injured as a passenger in someone else's car.
Attention, for this guarantee to work, you must go to the doctor within 14 days of the accident, otherwise the guarantees are reduced. This is the coverage most often required in states whose insurance system is based on "no-fault liability".
– Liability for damage caused by an uninsured driver ( Uninsured/ Underinsured motorist – UM) : this policy covers injuries and damage caused by an uninsured, insufficiently insured or hit-and-run driver.
It compensates medical expenses, pain and suffering, and lost wages for the insured and their passenger.
But there are other optional guarantees including "Collision" and "Comprehensive" insurance, which are often imposed on the beneficiaries of a car loan.
– Bodily injury caused to the driver or his passengers (Medical payments or MedPay – MP) :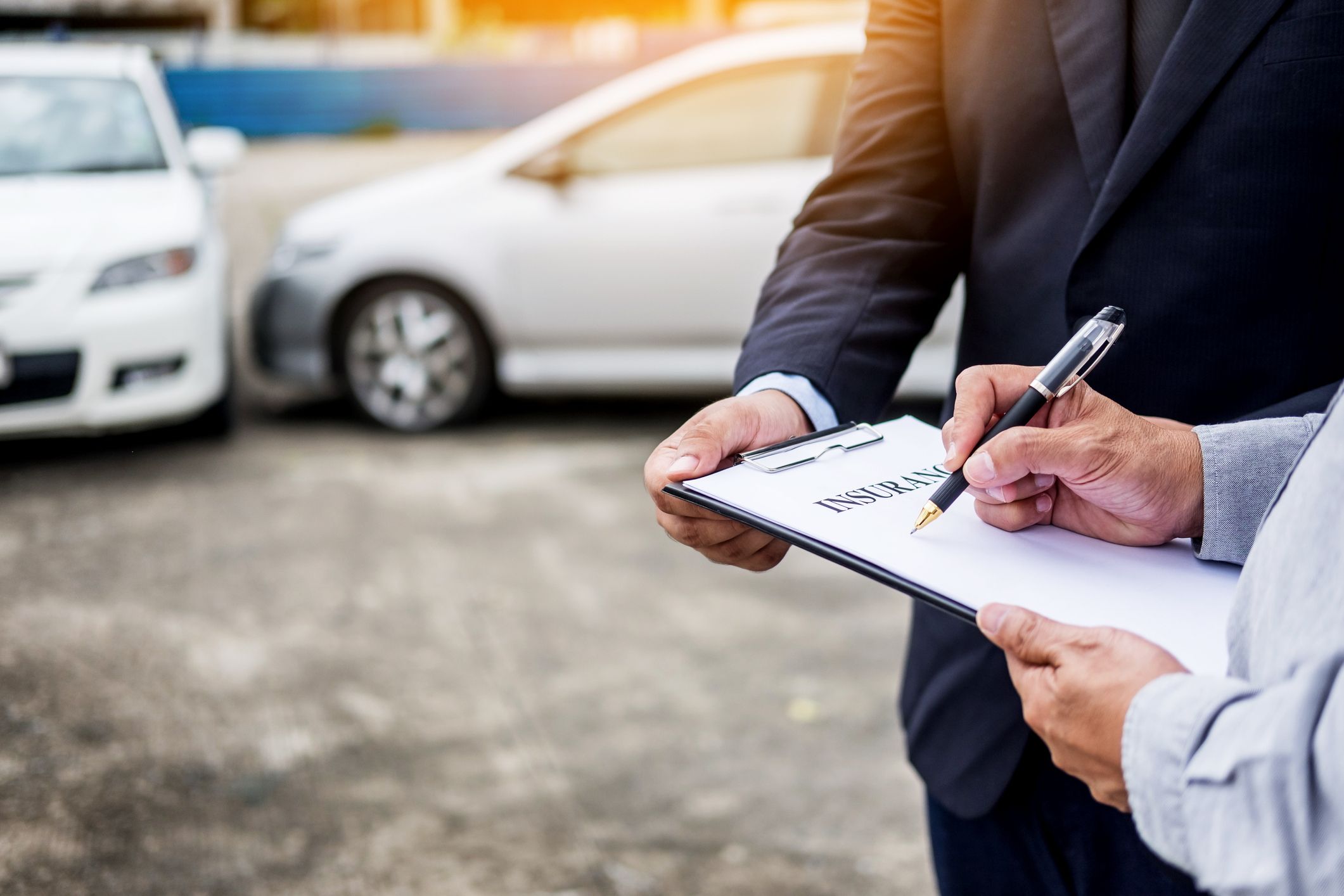 Read also: Pitfalls to avoid when investing in the United States
---
the insured is covered for bodily injury caused to himself or his passengers, regardless of who is responsible for the accident. MedPay covers medical expenses "deemed necessary and reasonable" and funeral expenses.
The insured is also covered if he is injured as a passenger in another car, on public transport, by another driver as a pedestrian or while riding a bicycle. Please note, "MedPay" is not a substitute for health insurance as it only covers accidents.
Note: "Personal injury protection" and "Medical payments" insurance both cover injuries suffered by policyholders and their passengers in the event of an accident.
But the PIP covers a wider range of fees. MedPay is generally used to supplement standard liability coverage.
– Collision damage (Collision): this guarantee reimburses the cost of repairs or the current value of the vehicle in the event of a collision with another vehicle or a fixed object (therefore other than an animal)
or in the event of a rollover, whether insured is liable or not. In the majority of contracts, you must subscribe to the "Other Than Collision" guarantee in order to be able to subscribe to the "Collision".
– Damage without collision (Comprehensive other than collision – OTC): damage caused to the insured's vehicle other than by a collision (explosion, fire, vandalism, theft, glass breakage, hail, etc.) is covered by this insurance.
This guarantee also includes damage caused by the fall of an object or by impact with an animal.
– Towing and labor (Towing & Labor Coverage): also called (Emergency Road Service), it covers the costs of emergency services on the road, for example towing when the car is in an accident.
It also pays for labor costs when it comes to changing a flat tire or unlocking a locked car where it is parked. The conditions and amounts for towing or repairs vary depending on the contract.
– Car rental (Rental reimbursement) : the insurance covers the cost of renting a replacement vehicle if the car is being repaired following an accident or if it has been stolen.
– Loan repayment (Gap insurance): if an accident occurs while a car loan is in progress, the insurance can help the driver by acting as a "bridge" between the amount owed on the loan and the fair market value of the car.
Florida is a very special state in terms of auto insurance because it is one of the few with a system based on " no-fault liability ".
This system allows the compensation of victims regardless of the fault of the driver, and in theory, to obtain more easily compensation for the damage that was caused during the accident.
If you have a car accident, your own insurance covers your medical expenses or lost wages, even if someone else is responsible.
In Miami and Florida only two insurances are really mandatory:
– The " Personal Injury Protection – PIP" insurance of a minimum of $10,000 which covers the medical expenses of the driver and his passengers, as well as the possible loss of income without any fault condition.
This means that this insurance intervenes first, even if the accident is caused by a third party
– "Liability coverage" insurance (or civil liability insurance) of $10,000 which covers material or bodily damage caused to a third party.
Given the cost of medical expenses in the United States, the coverage of compulsory insurance is more than limited.
But this amount can be increased depending on the driver's history, for example, if he has already had an accident, the minimum increases to $30,000.
And regardless of the legal minima, the insured can increase the ceilings up to $100,000 or $300,000, for example.
Note: if your car is registered in Florida, you must take out insurance from the State of Florida. If you live more than 90 days (not necessarily consecutive) in the year in Florida, you must take out insurance that complies with Florida laws.
How much does car insurance cost?
Just like in France, car insurance rates vary from one insurer to another and from one driver to another, because the company makes a survey in order to analyze the risk that you represent for him.
It is therefore impossible to give an exact price.
A multitude of factors influence the price of insurance. Among those that have the greatest impact:
– The type and age of the vehicle ,
– The profile of the driver : age, gender, family situation (married or not), experience, type of driving license, insurance history ("Credit Score"), profession, place and type of residence (owner or not),
– The history of accidents or traffic violations of the driver,
– The level of cover : amount of insurance (limits) and deductible (deductible),
– The type of compensation : new value (replacement cost) or current value (actual cash value),
–The risks covered by the contract (collision, other than collision, etc.),
– Use of the car : leisure, work and number of kilometers traveled per year.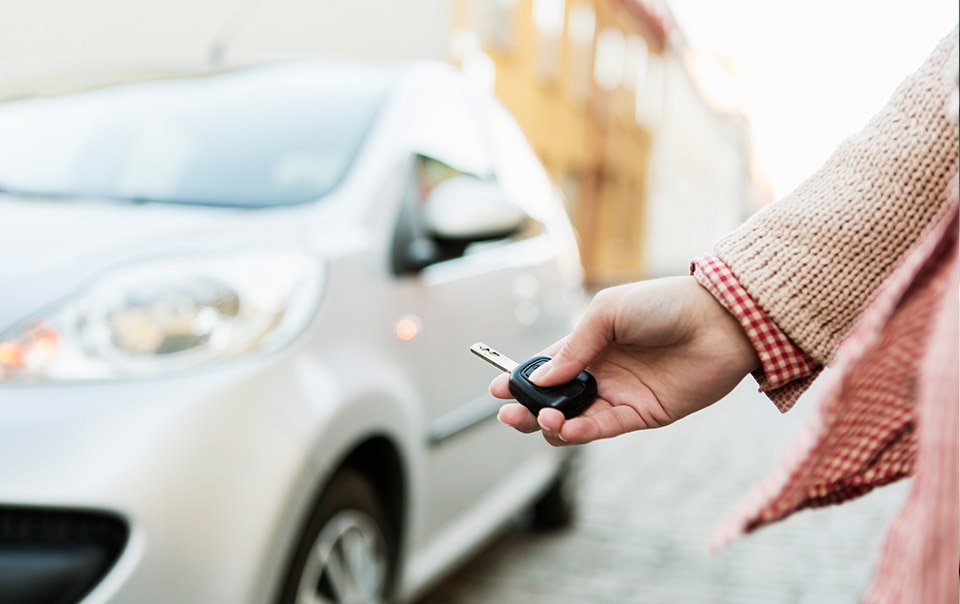 Read also: Economic identity sheet of the United States
---
Be that as it may, when you arrive in the United States without a car insurance history, the insurers offer you a new driver contract and in this case;
your monthly payments are obviously higher than for an American motorist who has been driving since the age of 16 years in his country.
But rest assured, your history will build over the months and if you have no problem, you can renegotiate quite quickly.
Uninsured is a particularly serious scourge in Florida and some studies estimate the rate of uninsured vehicles at 24%. The subject of insurance is therefore not to be taken lightly.
It is better to be well insured and it is strongly advised to take out more cover than the minimum required by law.