WHY USE A PRIVATE HEALTH INSURER.
Health is one of the issues that most concerns society in general. This implies that more and more citizens are deciding to take out private health insurance, even making it compatible with public health.
A private health insurance provides a large number of advantages to those who subscribe to it. More convenient and faster healthcare is one such advantage. The large number of services and benefits that private health puts at your fingertips is also another relevant reason for taking out private health insurance.
Faster care and shorter waiting lists in private healthcare
One of the great advantages of private health insurance is that it allows health care much faster than in public health. The lists and waiting times in private health centers are, as a general rule, much shorter, especially to access consultations with specialist doctors.
A private health insurance will prevent you from having to wait weeks to receive routine care or perform a specific diagnostic test. The hours and availability of the doctors are also usually more extensive, so you will have more alternatives when you need to request appointments. In short, in private healthcare you will receive more personalized attention and, of course, quality.
Freedom of choice of doctors and hospital centers
As the holder of private health insurance, you have at your disposal a wide and varied medical team, made up of renowned medical specialists. You can freely choose any of them based on your tastes or your confidence. This greater decision-making capacity is fundamental, since trust is precisely the basis on which the relationship between doctor and patient must be sustained at all times.
As a general rule, private health insurance also gives you the option of choosing between several hospital centers to carry out those treatments or tests that are prescribed for you. Also, if you need to be hospitalized, you can enjoy a single room, without having to share it with other patients, which means greater privacy.
What other advantages does private health insurance give me?
Apart from speed, there are many other benefits associated with having a private health policy. Some of the most prominent would be the following:
Direct appointment with the specialists . In the public health service it is mandatory to first go through the family doctor to obtain an appointment with a specialist doctor. On the other hand, this procedure disappears with a private medical policy, since it is possible to request an appointment directly in the specific medical specialty that you need. The flexibility of schedules is broader, so you can ask for your appointments without altering your daily commitments too much.
Assistance abroad . If you have a good private medical insurance, you will be able to access international emergency assistance coverage practically anywhere in the world. In this way, you will be able to count on the necessary protection in the event of an accident or illness during a trip. This advantage is especially interesting if you travel frequently.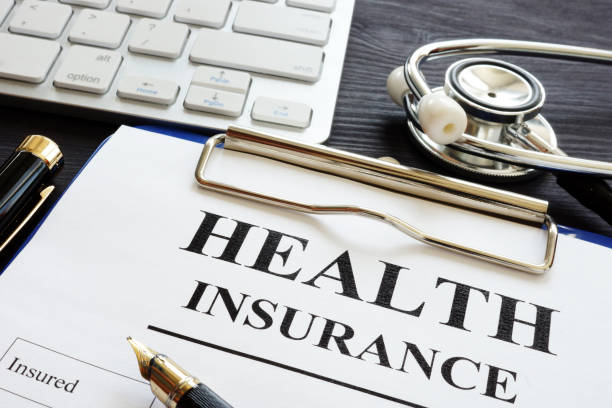 Innovative Treatments . Private healthcare is inclined to use the most avant-garde and innovative medical treatments. This opens up the possibility of having, when necessary, interesting complementary or alternative therapeutic options.
Medical guidance 24 hours a day. Thanks to the telephone and online services of private health insurance, you can have a team of health professionals at your disposal 24 hours a day, seven days a week. You will thus be able to consult any information regarding diseases, health prevention, treatments, medicines or medical centers that you need.
What private health insurance to choose?
When contracting private health insurance, it is important that you are clear about which benefits in particular are the ones that you are going to need more regularly and which ones not so much, since the insurance premium can vary substantially depending on the coverage you contract. To this end, it is advisable that you make an exhaustive comparison between the products offered by the different entities that sell medical insurance, in order to know which are the best options for you.
Top 3 private insurance providers
1- Blue Cross Blue Shield: Best Overall
Blue Cross Blue Shield stands out for its well-rated plans , large network of providers, and wide availability in all 50 states. On the other hand, the plans are often more expensive than similar coverage from other providers.
The company offers a variety of options and plan types, including:
Health Maintenance Organizations (HMOs) .
Also, exclusive provider organizations (EPOs) are available .
Preferred Provider Organizations (PPOs) .
Blue Cross Blue Shield Highlights
Blue Cross Blue Shield health plans stand out for:
AM Best Financial Strength : A (Good)
NAIC Complaint Rate 0.58 (half the number of complaints than the industry average of 1.00)
Coverage available in all 50 states, Washington DC and Puerto Rico.
The network includes more than 1.7 million doctors and hospitals.
Advantages and Disadvantages of Blue Cross Blue Shield
BCBS is accepted throughout the United States.
It has a lot of negative user reviews online, specifically on Trustpilot.
Many policy options to fit your budget.
Clients have rated BCBS less than 3.5 stars in US Consumer Finance. Complaints include difficulty getting approval for medical procedures, coverage denials, and limited PPO options.
Widely accepted by doctors and specialists.
2- Kaiser Permanente: Best Medicare Advantage Plan
Kaiser Permanente offers the best individual health insurance options in eight states: Colorado, Oregon, Washington, California, Georgia, Hawaii, Maryland, Virginia, and Washington DC. This company is in our count because of its Medicare Advantage policy.
By the end of 2021, Kaiser Permanente has been crowned the leading company in customer service, according to JD Power. This rating, combined with NCQA's high star rating, shows that this insurer stands out for both its policies and its approach to customer service .
Kaiser Permanente Highlights
This company provides exclusive benefits such as:
AM Best Financial Strength Rating : A+ (Very Good).
NAIC Complaint Rate 0.39 (Nearly two-thirds lower than the industry average of 1.00)
Access to your own Kaiser medical centers and doctors.
Exclusive loyalty discounts.
You can have a health savings account (HSA) and a debit card to cover eligible expenses with your HSA funds directly and without additional paperwork.
The HSA plan includes no hidden fees, and you can get a monthly plan fee waiver if your HSA balance remains at $2,000 per month.
Advantages and Disadvantages of Kaiser Permanente
Wide network of professional doctors from all specialties to speed up diagnosis and coordinate the treatment of each patient.
Coverage only available in eight states and Washington DC.
Free access to Calm and MyStrength mental health and emotional wellness apps.
Members can only seek care at network clinics.
Excellent Ratings for 2021 issued by JD Power.
3- Best Short Term Medical Insurance: UnitedHealthcare
UnitedHealthcare is in our count because it can be a good option when you're looking for short-term health insurance. This is our recommendation when you already have an employer health plan and want or need additional coverage.
The financial strength of this company is currently rated A+ (Excellent) by AM Best. Plus, every insurance plan you purchase with UnitedHealthcare is underwritten by Golden Rule Insurance Company. By 2021, this insurer was responsible for more than 70 million clients.
UnitedHealthcare Highlights
Financial Strength according to AM Best: A + (Excellent)
NAIC Complaint Rate 1.02 (number of complaints greater than industry average of 1.00)
Ideal for immediate medical protection if you're waiting for your employer coverage to start.
You can choose the deductibles and the duration of coverage because all policies are personalized.
In addition, you can cancel your policy at any time you need without penalty.
Finally, you will have at your disposal more than 6,500 hospitals and medical centers nationwide.
Advantages and Disadvantages of UnitedHealthcare
1.3 million doctors and health care providers.
Some wellness programs are only offered for employer-sponsored plans.
Global Services provides health coverage for expats.
In some cases, the patient may be required to file claims.
Wellness programs include online weight loss support and rewards for reaching health goals.
Below-average ratings in nearly every category in a 2021 JD Power business health plan study.
For more job updates and recommendations, visit mextechy.com.ng